About Scott Olson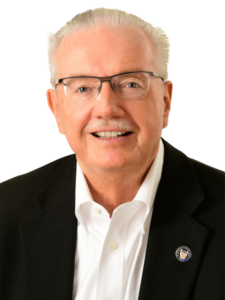 Scott is the only commercial broker in the U.S. who holds dual Society of Industrial and Office Realtors (SIOR) designations; is also an International Facility Management Association (IFMA) certified facility manager; and a registered architect in the state of Iowa. After 22 years of bringing exceptional insight and knowledge to commercial projects, Scott's sales/leasing volume has exceeded $650,000,000. His diversified commercial real estate experience includes everything from proposal development and client presentations to feasibility studies, market analysis, rezonings, consulting services, expert witness testimony and of course, sales/leasing activities.

Scott practiced architecture in eastern Iowa from 1969-1992 and has been involved in real estate development since 1975, owning a number of properties. In 1975, he became a registered architect in the state of Iowa. Scott joined Skogman Realty in 1993 as a licensed Realtor and in 1996 obtained his broker's license. In 1998 he obtained a Certified Facility Manager designation from IFMA. He received an office and industrial specialist designation from SIOR in 1999. In 2003, Scott was awarded the first annual "Good Neighbor" award by the Iowa Association of Realtors. In 2007, 2008, 2009, 2010, and 2011 he was selected by the readers of the Corridor Business Journal as the "Best Commercial Realtor in the Corridor". In 2011, Scott received the ISU Alumni Association Merit Award for his "contributions to human welfare that transcend purely professional accomplishments and bring honor to the university".

Scott has been active in over 50 civic, community and professional organizations on a local, regional and national level. Currently serving on 14 boards/committees, he is a member of the Cedar Rapids City Council. His community involvement has ranged from nonprofit human service agencies; low-income housing groups; downtown development/housing; city/county commissions; numerous task forces, to fraternity and Iowa State University activities. Professionally, Scott is actively involved in economic development, real estate, facility management, marketing, housing and architectural organizations. In addition to his professional background, Scott has helped start 6 businesses and participated in the creation of 4 non-profit organizations.

If you're trying to reach Scott for your real estate needs, please visit Skogman Commercial.
Scott's Unique Areas of Expertise
Real Estate &
Project Management
Creative Financing &
Market Valuations
Expert Witness Testimony &
Tax Appeals